Upcoming events
Monday, February 26 at 4:30pm (Honors College 135). Event in French.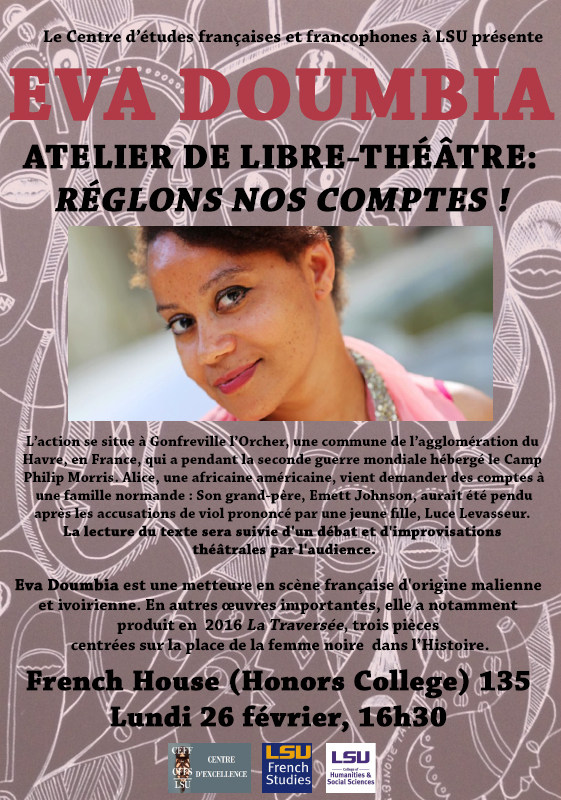 ---
Monday, March 5th at 4:30pm (Honors College 135). Event in English.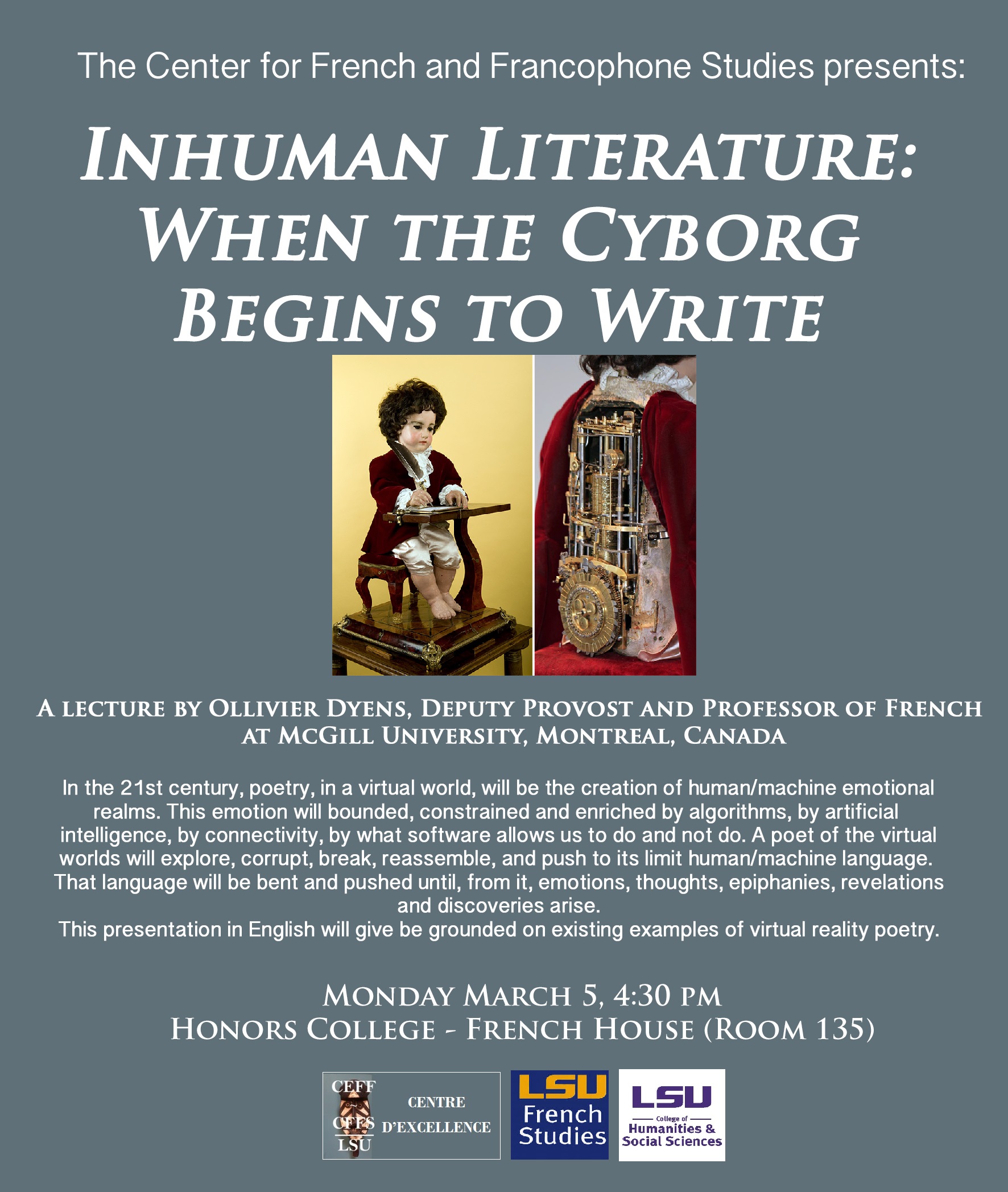 ---
March 7 and 8 from 2:30pm to 4:30pm Mini-seminars in English.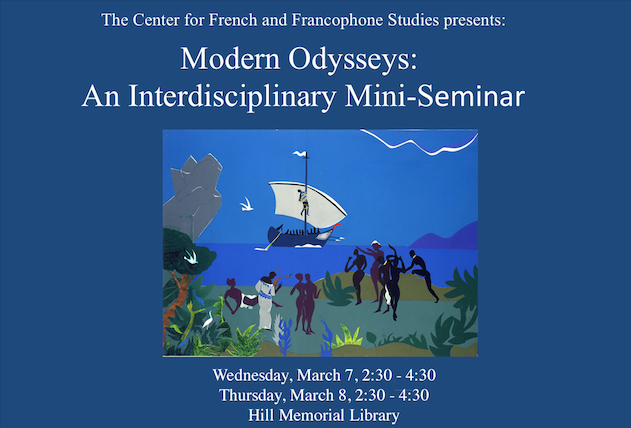 Archives (2017)
For more information see Recent Events
2017
Cristina Álvarez:
Lecture: "Ni iranienne ni française : l'universel, selon Chahdortt Djavann"
Pulsions d'écriture:
Participants from l'atelier du libre-écrire directed by Fabienne Kanor perform their final texts.
READ THE TEXTS AND SEE THE PHOTOS
Ollivier Dyens:
Lecture: "A New Future for Higher Education: Nursing and Farming an Ecosystem of Intelligent Machines"
Announcements
Thomas Jefferson Fund
Addressing 21st–Century Challenges through Transatlantic Research
---
Professor Leupin has received the French Voices Awards for the cultural services of the French Embassy for the translation and publication of Édouard Glissant, philosophe: Héraclite, Hegel et le Tout-Monde .
The French Voices Awards recognize both the original work and the quality of the translation. The amount of the award ($6000) is shared between the publisher and the translator ($4,000 and $2,000 respectively)
___________________________
THE CFFS RECEIVES $9,000 GRANT FROM THE FRENCH EMBASSY OF THE UNITED STATES FOR THE GLISSANT TRANSLATION PROJECT
Join Our Mailing List
Follow us on Facebook